Please Register Below And Start Your Free 14 Day Trial 
The Julia Simic Football Academy
The goal of the JULIA SIMIC FOOTBALL ACADEMY (JSFA) is to inspire girls to play football, but also to deliver chances and opportunities to grow through sport. Creating an environment in which every single player feels comfortable and free to express themselves, we want to encourage young females to achieve their full potential.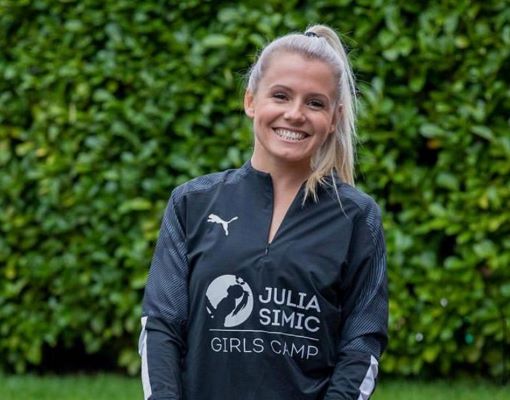 Having played at the highest level for over 16 years in Germany, England and Italy the passion of Julia Simic is to pass on her personal experience to the next generation. By becoming a professional footballer herself, she knows about the difficulties and sacrifices it takes – but also about the amount of extra training it requires to succeed. The aim with the App is to provide an excellent opportunity for kids to build and improve their technical, physical and social abilities.

My Career Timeline
A unique football home training app for children of all ages and skill levels
Our team of football coaches and strength and conditioning experts have created a unique home training app for children of all ages and skill levels.
Our Total Footballers App is an all-round development programme incorporating:
Start Your 14 Day Free Trial Today! No Credit Card Required - Cancel Anytime!
12 Month Subscription
€59.99 / year
€119.99 / year
50% Discount
On a 1 month subscription
3 Month Subscription
€19.99 / 3 months
€29.99 / 3 months
33% Discount
On a 1 month subscription